Full Commitment Bike Routes of San Diego County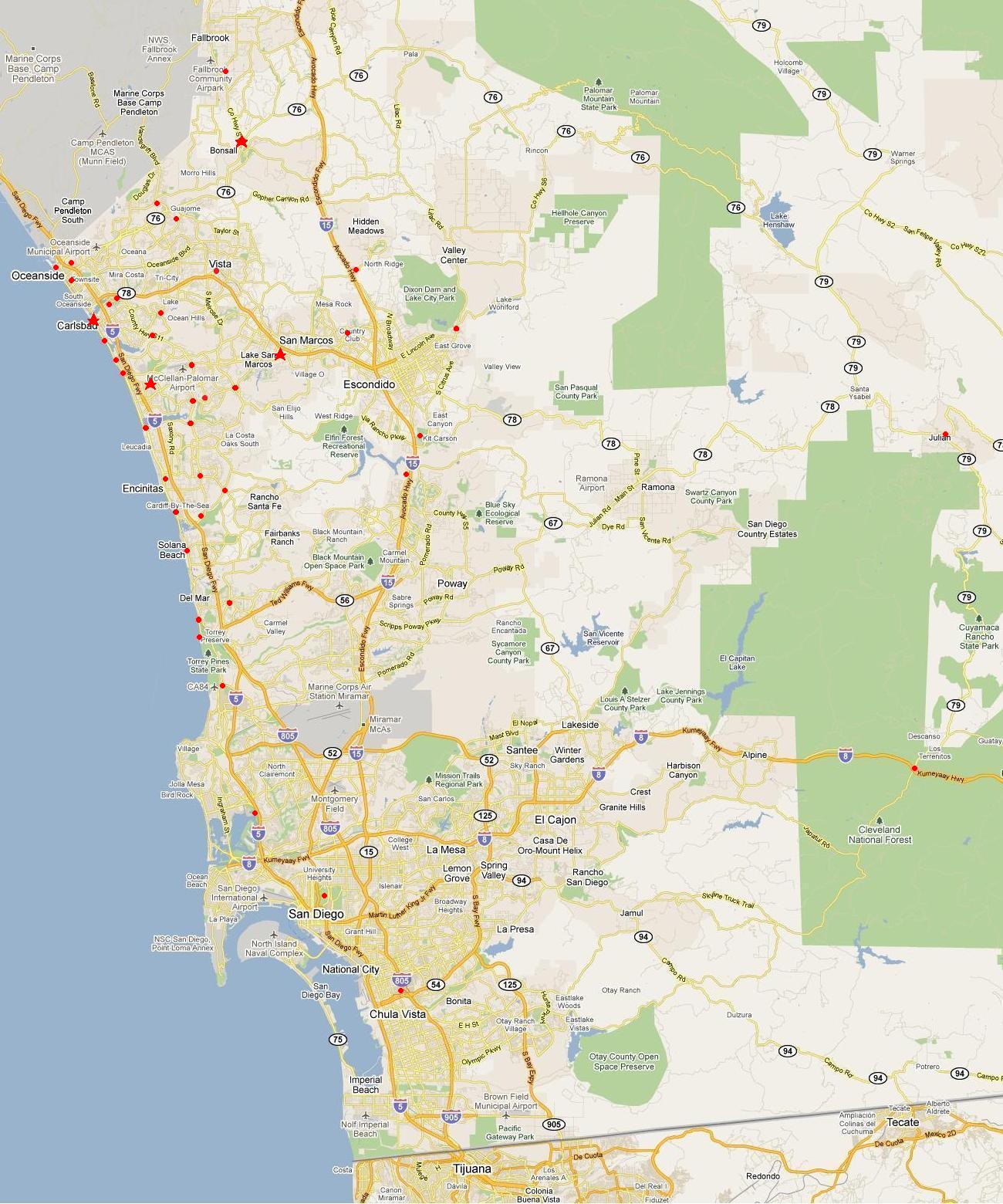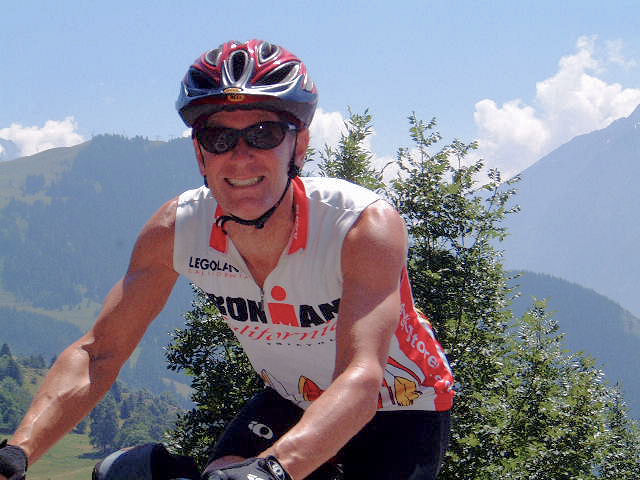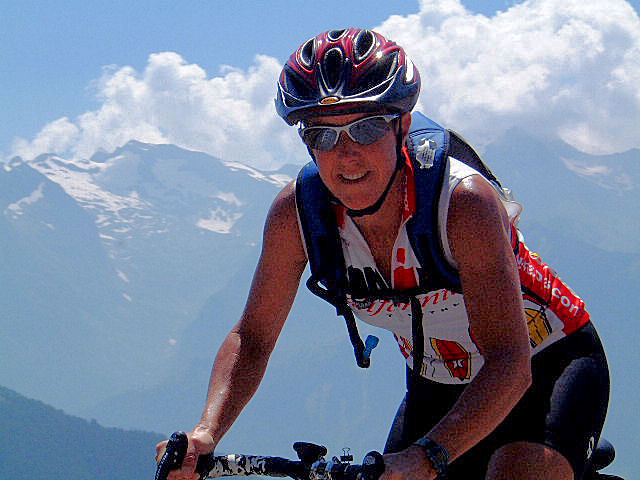 Jeff climbs l'Alpe d'Huez
Kimberly climbs l'Alpe d'Huez
Southern California enjoys great bike riding year round. The San Diego county coast is blessed with the most temperate and sunny weather in the USA due to the prevailing ocean breezes. It is no wonder so many pro cyclists and triathletes live and train here. Inland can be hotter, as it is a desert, but inland is also more rural. I particularly enjoy that there are so many hills. Hills are my friend, and hills are what separates a tourist from a hard-core cyclist.
Bike with Full Commitment. Swim with Full Commitment. Full Commitment Real Estate - Champion of homes.
Starting points in the map above alphabetically by city:

Bonsall - Apple Market
Borrego Springs Mall
Cardiff - Hwy 101 and Chesterfield
Cardiff - Mira Costa College
Carlsbad - Alga Norte Park
Carlsbad - Alga and Melrose
Carlsbad - Calavera Park
Carlsbad - El Camino and Alga
Carlsbad - El Camino and Tamarack
Carlsbad - Highland and Buena Vista
Carlsbad - Hwy 101 and Cannon Park
Carlsbad - Hwy 101 and La Costa
Carlsbad - Hwy 101 and Magee Park
Carlsbad - Hwy 101 and Palomar Airport Road
Carlsbad - Hwy 101 and Tamarack
Carlsbad - La Costa and El Camino
Carlsbad - Palomar Airport and El Camino
Carlsbad - Poinsettia Park
Carlsbad - Westfield Mall
Chula Vista - Sweetwater Town and Country Shopping Center
Cuyamaca - Laguna Junction
Del Mar - Hwy 101 and Carmel Valley
Del Mar Highlands Plaza - El Camino and Del Mar Heights
Encinitas - El Camino Bike Shop
Escondido dog park - Beven and E Valley
Escondido - Kit Carson Park
Encinitas Harvest Ranch - Encinitas Blvd and Rancho Santa Fe Rd
Encinitas - Transit Center - Encinitas Blvd and Vulcan
Fallbrook High
Julian - Washington and Main
Mountain Meadows - Champagne and Deer Springs
Oceanside - Alamosa Park
Oceanside - North Coast Village
Oceanside - San Luis Rey bikepath at Cleveland and Neptune
Oceanside - San Luis Rey bikepath at College and N River Road
Oceanside - Downtown Coastal Transit Center train stop
Rancho Bernardo Community Park
San Diego - Balboa Park
San Diego - Mission Bay and Claremont
San Marcos - Old California Restaurant Row
(San Marcos Blvd and Via Vera Cruz, start point of NCCC Saturday rides)
San Marcos - Woodland Park
Solana Beach - Hwy 101 and Lomas Santa Fe
Torrey Pines - lower Torrey Pines State Park
UCSD - Genesee and N Torrey Pines
Vista - Mason Rd and Mason Way
Vista - Vista Village Starbucks
---
To print a route sheet for a ride, copy the text off the web page and paste it into the text editor of your choice. Set the font to "arial narrow"-12 or "courier new"-12-bold. Print it and clip it to your handlebar.
Check out bike routes of: San Diego County, Orange County, LA County
Remember to zero the trip miles on your bike computer when you start a route. Pay attention, because the cumulative miles may be a few tenths off, due to my error in measurement, or your computer calibration , or because you went exploring. Remember, there is no getting lost in bicycling - once you are off the route slip, all of San Diego is yours to explore. To correct high mileage, unseat your computer from its mount when it reaches the mileage for the next turn, and reseat it when you reach that turn. also, carry a regional map. Get a free San Diego bike map by calling 1-800-Commute, option 3.
Send Comments on bike routes to Jeff@FullComittment.com . Tell me about your favorite route - I would like to add it.